Scottish folk singer and songwriter Allan Johnston makes his folk club debut at The Avenue this Saturday, 20th April.
Accompanied by fellow Scot Paddy "The Hat" Duncan on fiddle, they'll play a mixture of traditional songs and tunes from Ireland and Scotland as well as many original compositions.
Allan's most recent CD "VoiceCall" has received much praise and local band Craobh Rua have recorded one of his songs.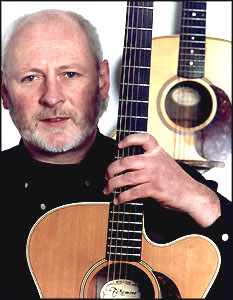 Allan Johnston
(above)
- this week's
featured artist
at the Folk Club
The Folk Club has managed a big scoop - bringing cult American singer Peter Case to The Avenue Bar venue on Saturday 11 May.
Case's songs and powerful presence bring to mind the intensity of Bob Dylan or Bruce Springsteen, a raw bluesy voice, crisp guitar and wailing harmonica.
Top local music writer Colin Harper claimed Case's last gig in Downpatrick in 1997 was one of the best he'd ever heard.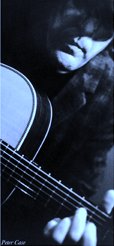 Forthcoming gigs ......

Peter Case (USA)

KORNOG (Brittany)

Marian Bradfield (IRE)
HELP NEEDED
Downpatrick Folk Music Club is looking for volunteers to help run the concert programme for the coming year and beyond....
OK, we can't pay you but there are other perks and you'll get to meet and work with some great people.
Contact Ian at 028 44811554 (evenings) or e-mail downfolkclub@yahoo.co.uk
Downpatrick Folk Music Club gratefully acknowledges financial assistance and support from The Arts Council of Northern Ireland, Down District Council, Awards for All Lottery Fund and BT Northern Ireland.