The RETURN of the
HOMESTEAD PICKERS
Saturday 3rd March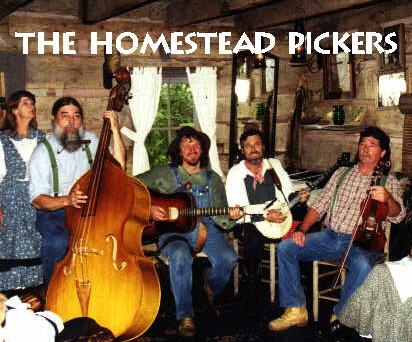 One of last year's most memorable events at Denvir's was the invasion of the Homestead Pickers from Silver Dollar City, Missouri, USA. The whole clan of them (about 20) left their log cabins in the hills and descended to the Folk Club where they entertained a full house with great music, hilarious tales and strange farmyard impressions.
The band members Danny Eakin, Greg Bailey, Mike & Nancee Micham and Greg Becker (plus guests) play an amazing array of instruments, guitars, banjos, fiddles, hammer dulcimer and double bass as well as singing and keep the audience busy with their hillbilly antics and redneck humour. Straight from the set of Waltons or the film "Deliverance" their music is lively, a mix of bluegrass and old time country.
Doors open at 8:30. Be down early for a good seat.