Mullan's Bar Downpatrick

established 1996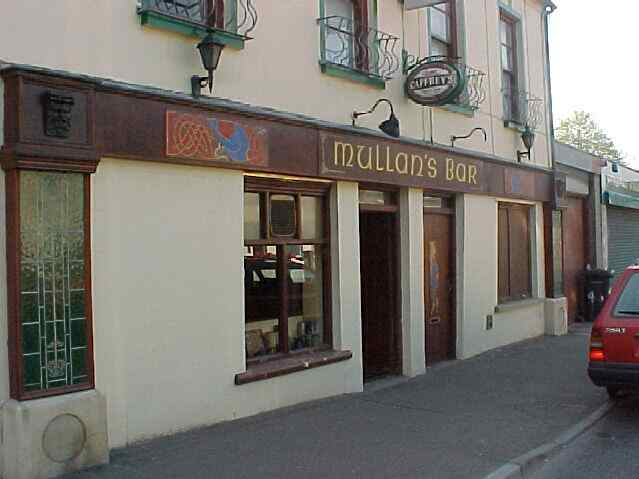 Mullan's bar is situated in the historic town of Saint Patrick - Downpatrick, County Down.
Located just as you come into the town from the Belfast Road, it is the venue for some of the best traditional music in the county [or the island for that matter].
Sessions every Sunday commence between 5 and 6 o'clock and usually finish around 10. Like the great Guinness on sale here it's a bit fluid!
Musicians and singers are made very welcome and the hospitality of the proprietor, Colm 'Speedy' Mullan is renowned throughout the land. No mean guitarist, singer and mouth organ player himself, Speedy always has a warm welcome and a cold drink to hand for the musicians. His son Ronan, a guitarist and singer is also known to occasionally join in the craic.
| | |
| --- | --- |
| Colm 'Speedy' Mullan | Ronan Mullan |
The logo and background for this page have been taken from the mural in the bar which was painted by local artist Conor Sweeney.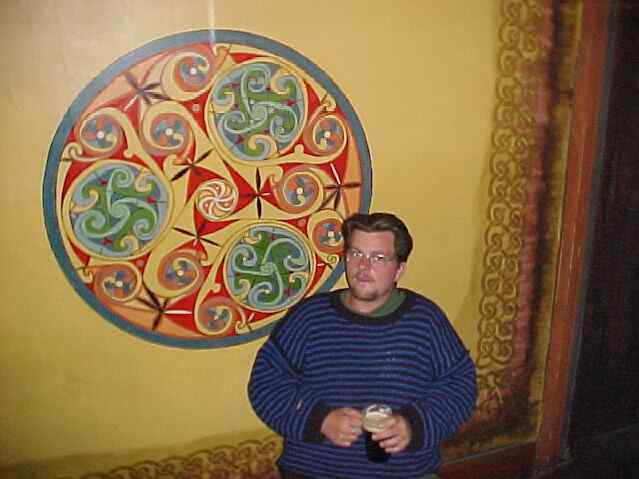 Pictured here is one of Conor's friends who wanted his pic taken before the mural moves. In a delicate operation it is hoped that it will be able to be moved intact while the bar completes refurbishment in the coming week or so.